Residential Plumbing in Sudbury
If you're seeking plumbing services in Sudbury you've come to the right place. Mr. Pipes is the plumbing contractors you've been looking for. Read on to learn about the services we offer.
Sudbury Plumbing Contractor
Residential customers in Sudbury need plumbing services they can depend on. We service the Greater Sudbury area for all kinds of plumbing repairs, installations, and other plumbing related jobs. Our 24/7 service is here for all of your needs at any time of day. Contact us for a free quote.
Skilled and Licensed Professionals
You home is in good hands with our skilled plumbers. Our licensed plumbers are the right team to handle any and all plumbing issues that may occur in your home. We've serviced the area for over 50 years. We're trusted by locals to do the job properly and safely in their homes.
Locally Owned and Operated
We know Greater Sudbury like the back of our hands. The community has trusted us to take on some of the heaviest plumbing jobs the city has seen. We're ready to serve the community and all of its plumbing needs.
Emergency Plumbing Services
Plumbing issues can occur at any time. We offer 24/7 emergency services in order to attend to your issue right on time and get your systems properly repaired. Best of all, we offer free quotes and worry-free financing. Don't hesitate to contact us when problems arise.
Our highly trained plumbers are ready for anything. They've seen it all, and they're always ready to find new solutions to any challenges that may arise. We have served the area for over 50 years, and there's nothing we haven't seen. We're ready to solve your issues.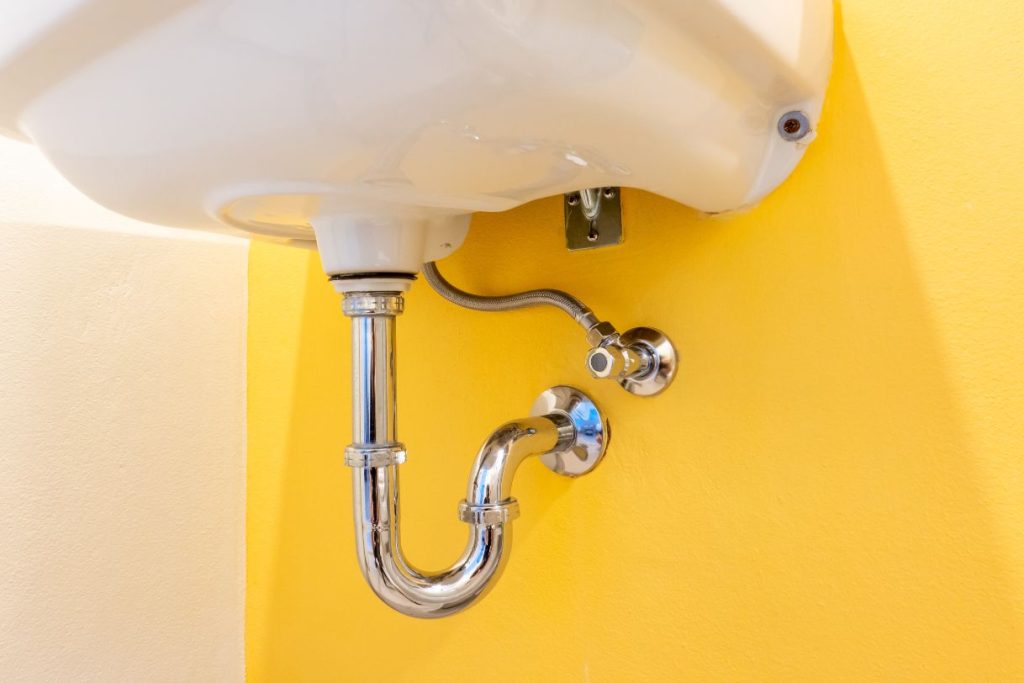 Complete Home Waterproofing Services
We're here to help prevent floods and other water damage to your home. We cover all bases from assessing the water line and other outlying areas, to checking your pipes and fixing leaky faucets.
Waterproofing your home is crucial. We offer inspections to ensure that everything is working as it should. If not, we're the right team to fix that. Don't wait for a flood to happen; give us a call today to ensure that your home is protected from water damage.
We work with both traditional and tankless water heaters. When you have a broken water heater, you know who to call. Looking to install a new unit? We take care of installations. Our team is qualified to attend to all of your water heater needs.
Burst pipes, clogged drains, and other plumbing issues are our specialty. We're the best plumbers in Greater Sudbury to take on the job. There's no plumbing repairs that we won't take on. You'll be incredibly satisfied with our results and understand why we're trusted over and over again to take on repairs.
As the seasons change, one of our most frequently requested residential plumbing services involve sump pumps. Whether you have a plumbing issue or require installation, we offer high quality sump pump services to ensure proper drainage.
Our back water valve installation ensures that your home is safe from sewer damage. The city of Greater Sudbury has begun to subsidized the installation of these pieces of equipment. Contact us to learn more about back flow prevention and installing new equipment.
Clogged drain? No problem! We specialize in drain cleaning and unclogging pipes and sewers. Whether you're seeking root removal, fixing a clogged toilet, or drain pipe repair, we're here to take care of any blockages you may encounter. Our plumbing inspections are also highly recommended in order to ensure that you're not at risk for any blockage.
Building a new home? Congratulations on this exciting step! Your want to ensure that your new build doesn't come with any problems as soon as you move in. During the construction phase of your house, give us a call to take care of all of the plumbing installations. We're here to ensure that you can move in to your new place without having to worry about any plumbing and heating issues.
Don't start any home renovation projects without calling us first to check on the plumbing! You want to make sure that you can enjoy your next renovation without having to deal with any plumbing issues that may occur. Whether you need someone to take care of assessments, installation, or repairs, give us a call before you make any changes.
Our licensed plumbers are highly knowledgeable when it comes to how residential plumbing should function. Let our team inspect your plumbing system in order to ensure that everything is safe and functional. We ensure that your plumbing and heating is running, your bathroom fixtures and kitchen fixtures are functioning, and more.
Flush away your toilet problems when you contact our team. We ensure that your toilets are running properly at all times. From clogged drains, to power sewer cleaning, to new construction or bathroom renovation projects, we take care of all toilet problems.
A clogged drain can cause a multitude of problems, resulting in the need for plumbing repairs. We specialize in residential drain cleaning services. When you hire Mr. Pipes, you're hiring the right plumber for the job. Our customers trust us for all of their drain cleaning needs throughout Greater Sudbury.
We take care of all types of plumbing installations. From sump pumps, to back water valves, to heating and cooling, and more, our experts will properly install the equipment you need to ensure your plumbing is in top shape. Best of all, all of our repair jobs and new installations come with a 2-year warranty.
When you're renovating your home, don't even think about doing DIY plumbing; give us a call instead. We are fully licensed plumbing contractors who know Greater Sudbury plumbing inside and out. We can carefully and properly install and repair all of your plumbing during your next renovation. Trust the experts to ensure your renovation doesn't end up in disaster.
Call Mr. Pipes for all of your cooling needs. Summers in town can get extremely hot, so the last thing you need is to go without proper air conditioning. We repair and install air conditioners, and we also offer a 2 year warranty on all install and repair jobs.
Northern Ontario winters can be extremely cold. We offer heating services including repairs and installation. Heating is crucial in an area like ours during the winter time, and ties in with your plumbing. Don't let poor heating be the reason why your pipes freeze. Our Sudbury plumbers are ready to take care of all of your heating needs.
Installing and fabricating custom pipes is our specialty! Customized pipes are a great way to avoid problems such as burst pipes, drain issues, and more. We work with all kinds of piping material, and we're ready to help you install the best pipes for your home.
Frozen pipes are an absolute nightmare. It's one of the most frequent issues encountered with Greater Sudbury plumbing. When dealing with a situation like this, you'll want to hire a plumbing contractor like Mr. Pipes.
When your heating isn't working, you're likely to end up with frozen pipes. We 're here to help you thaw out your pipes and get your plumbing equipment flowing again.
Landlords Can Count on Mr. Pipes
When plumbing and heating issues arise in your rental properties, you'll want to ensure that you have a trustworthy company available for maintenance and emergencies, before the emergency happens. Give yourself peace of mind by counting on Mr. Pipes Plumbing and Heating to attend to any issues as soon as they occur.
Our professional team is ready to assist you and walk you through our options in order to best meet your needs, at a cost that makes sense for you. We're here to help keep your rental property's HVAC systems in top shape. Leave the maintenance work to the pros!
All of our repair jobs and new installations come with a 2 year warranty. Combined with our financing options, we want you to feel secure in the services we provide you. We won't stop until you're satisfied with the job.
For over 50 years, our family business has served the Greater Sudbury area for all of their plumbing needs. With three generations of the Lavallee family providing quality service to the area, it's easy to understand why the community trusts us to provide plumbing service. We're here to provide a trusted familiar face to do high quality work in your space.