When it comes to water heater services, Greater Sudbury trusts Mr. Pipes Heating and Plumbing to get the job done!
Your search for hot water heater services near you is over! We're here to provide continuous hot water services to your home, all year round.
Homeowners in Greater Sudbury trust us to handle repairs, installation, and maintenance in a professional and expert manner.
We work on electric water heaters, gas/propane boilers, and more. When you need to replace your unit, our team is professional and knowledgable when it comes to installing any hot water tank.
Water Heater Repairs Near Me
Keeping your water heater and boiler running flawlessly is our specialty. A working hot water heater is crucial to how we live our every day lives. When your water heater is broken, you quickly realize how everyday tasks such as showering and cooking feel impossible.
We can repair your home's tankless water heater or conventional water heater in order to bring back the proper temperature you've been missing.
When heaters are leaking, filters need cleaning, tanks start to rust or need to be replaced, we're able to solve your problems. Our efficient Sudbury team of techs operate in an efficient manner in order to deliver the best possible results.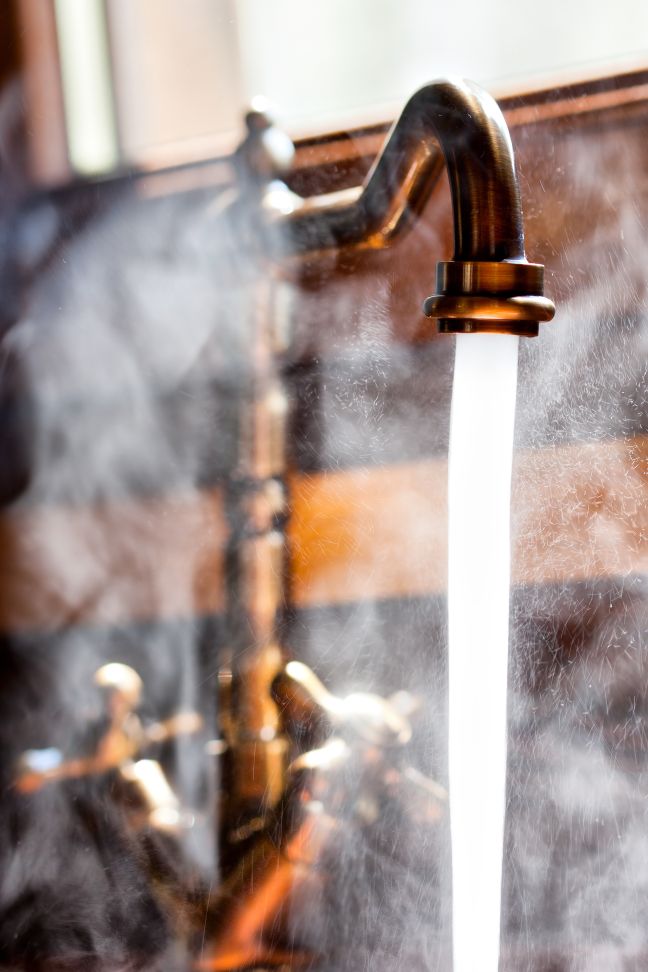 Emergency Water Heater Repairs
A broken water heater is a serious issue that requires emergency service. Our team is ready 24/7 on demand to fix water heaters and provide water boiler repair as soon as possible so that you can get your daily routine back on track.
We also offer regular maintenance service in order to bring you peace of mind. Maintaining your heater on a regular schedule is something we're happy to do in order to prevent any future problems. Call us today for a free estimate.
We work with both conventional and tankless water heaters. When you have a broken water heater, you know who to call. Looking to install a new unit? We take care of installations. Our team is qualified to attend to all of your tankless water heater needs.
Tankless water heaters are typically more energy efficient and economical compared to conventional water heaters. If you're looking to upgrade to a tankless water heater, give us a call. Our team of experts can install your new water heater professionally and safely.
Mr. Pipes is a highly trusted HVAC contractor in Sudbury. Your home's HVAC system is in good hands when you hire us for the job. We provide countless services including:
Air conditioning service
HVAC services
Water heater repair
Cooling systems
Preventative maintenance
New furnace installation
New boiler system installation
Hot water tanks
And more! Contact us today for a free consultation.
Conventional Hot Water Heaters
We have years of experience working on conventional gas powered water heaters. When problems with gas heaters arrive, homeowners and businesses contact us to repair their boilers. Our team of experts can handle any tank that needs repairing or maintenance.
Our team knows heating and cooling equipment inside and out. Between installations, repairs and upkeep, we're the experts when it comes to air conditioning, heating, water heaters, and all things HVAC.
If you need new unit, we're able to provide appropriate recommendations based on your needs and budget. Ask us about our rental and financing options today. We're ready to recommend an affordable, efficient solution for your home or business.
In addition to servicing your hot water heater and HVAC unit, we are also known for our high quality plumbing services in Sudbury. Both residential and commercial customers in Sudbury come to us when they need a plumbing repair taken care of ASAP.
We are experts when it comes to plumbing repairs. When you call us up for your next HVAC service job, consider having us take a look at your plumbing as well. We're here to offer service in both areas!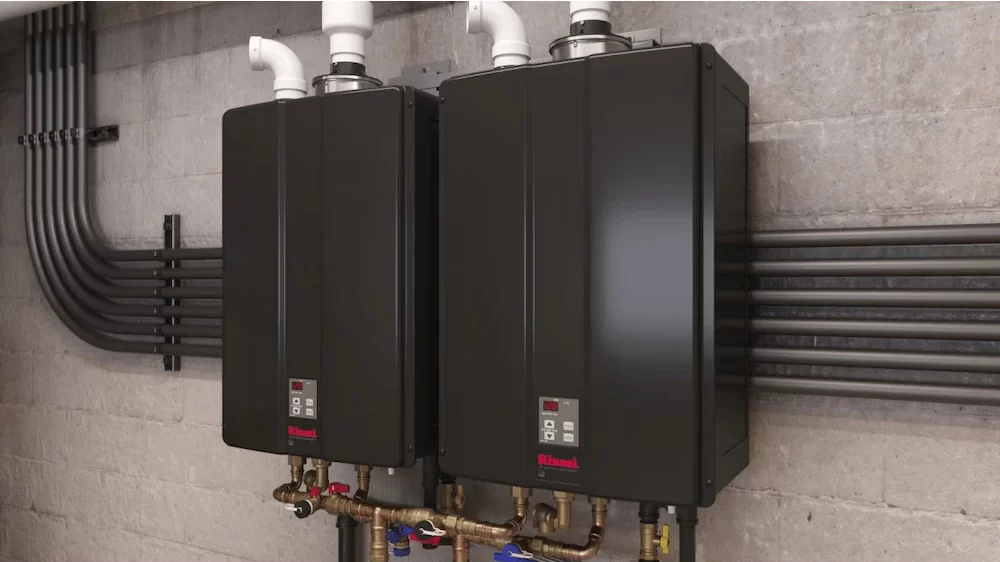 Your home's hot water heater requires a lot of care, and it can be hard to know what to look out for. Our team of experts are happy to enter your home and provide a proper inspection of your current system.
We're ready to install new equipment in your home and provide regular maintenance in order to keep things running smoothly.
Homeowners in Sudbury have trusted us for over 50 years to provide professional and cost-effective services in their household. Give us a call for installation or to replace your tank water heaters.
Business water heaters needs are incredibly important. A safe and healthy workplace requires a functioning hot water heater in order to provide a comfortable environment. This means providing appropriate heating and cooling as the seasons change.
Many businesses in our area call us when they need to install a new tankless water heater, conventional water heaters, or other heaters.. We are also highly trusted to provide routine maintenance as part of our promise of ongoing support.
Excellent Customer Service
Providing exceptional service is what we always strive for. When you hire an HVAC technician, you want to ensure that you're hiring someone knowledgable, helpful, and careful when it comes to heating issues.
Our friendly team has years of experience working on heating and air conditioning within the area. Safety is our number one priority, and we ensure that we finish the job carefully and properly every time.
We care about helping our customers maintain their hot water heater, which is why we offer warranties, emergency services, and free consultations. As a local HVAC company, we take pride in caring for our Sudbury's hot water heater systems and offering service that you can trust.
Landlords Can Count on Mr. Pipes
When plumbing and heating issues arise in your rental properties, you'll want to ensure that you have a trustworthy company available for maintenance and emergencies, before the emergency happens. Give yourself peace of mind by counting on Mr. Pipes Plumbing and Heating to attend to any issues as soon as they occur.

Our professional team is ready to assist you and walk you through our options in order to best meet your needs, at a cost that makes sense for you. We're here to help keep your rental property's HVAC systems in top shape. Leave the maintenance work to the pros!
All of our products + new installations come with warranties. We take pride in the work we do, and we're here to provide high quality, trustworthy services. If your equipment breaks, we'll come right back and fix it up for you. These protection plans are how we offer peace of mind and the best service to our loyal customers.
We want you to feel secure in the services we provide you. We won't stop until you're satisfied with the job. Whether you're dealing with an emergency or general maintenance, we're here to provide exceptional services at all times.
Family Owned and Operated
For over 50 years, our family business has served the Greater Sudbury area for all of their HVAC system needs.
With three generations of the Lavallee family providing quality service to the area, it's easy to understand why the community trusts us with their HVAC, hot water and plumbing needs. Currently run by Jason Lavallee, who has been working in the business since 2003, we're here to provide the same trustworthy service provided by his father and grandfather before him.
Those who have lived here for years know and trust us to take care of their Sudbury home and businesses. If you're new to the community, we're ready to become a friendly and familiar face that's always ready to provide the right solution. Give us a call today for a free consultation.