Gas Fireplaces in Sudbury
Looking to purchase a gas fireplace? Are you seeking repairs or maintenance for your gas fireplace? Mr. Pipes Plumbing and Heating are the experts you've been looking for!
Gas Fireplace Service Near Me
Your search for gas fireplace services near you ends here. Mr. Pipes has served the community for over 50 years. We're experts when it comes to dealing with natural gas fireplaces, be it installation, repair, or maintenance. Our customers trust us to maintain warmth in their homes throughout any time of year.
When it comes to natural gas and fireplaces, Sudbury has trusted us for over 50 years to provide exceptional service. We specialize in all areas of HVAC, including heat, AC, plumbing, furnaces, and more. We service both commercial and residential customers. Phone us today to learn more about how we can help you with your HVAC needs.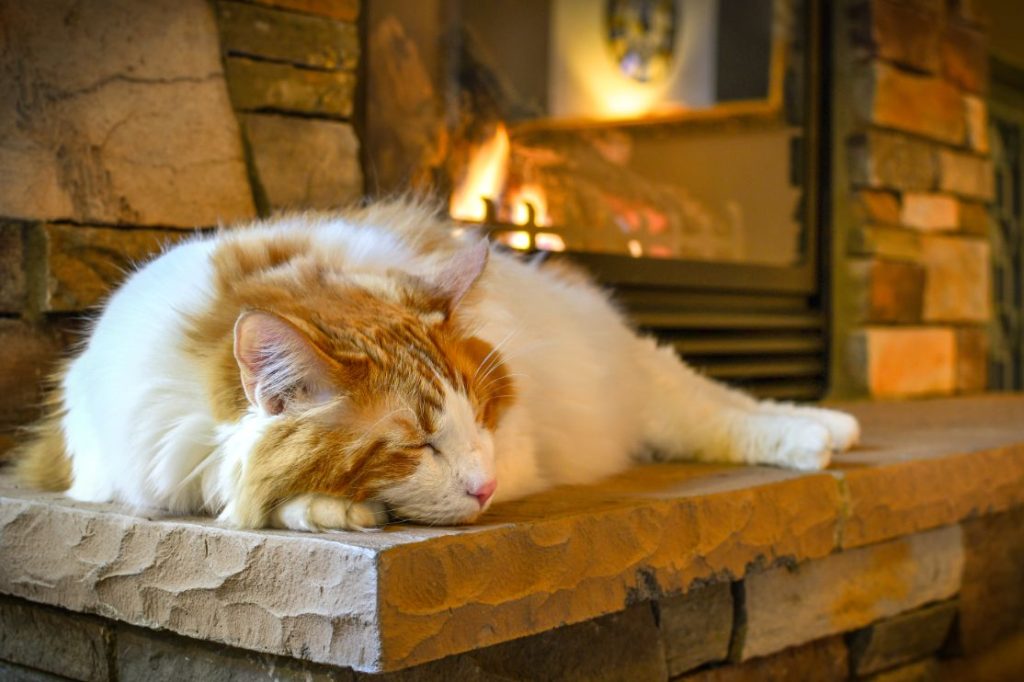 Our heat experts know how to properly and safely deal with wood stoves. We ensure proper ventilation, perform safety inspections, and can recommend accessories to keep your stove running in top shape.
Gas Fireplace Installation
Over the years, we have installed countless gas fireplaces throughout Sudbury. Whether indoors or on your backyard patio, we install beautiful gas fireplaces to bring warmth and ambiance to your space.
Not sure what to look for? We're here to make recommendations for gas fireplaces based on features, sizes, brands, cost, and more. Whether you're seeking a classic look or a sleek marble design, we're able to find a product to enhance your space and best suit your needs.
When your fireplace needs repairing, our team is ready to bring the heat back to your home. Contact us today for a free estimate to have your fireplace serviced today. If your fireplace needs to be replaced, we'll take care of the installation process.
Gas Fireplace Maintenance
If you need your fireplace cleaned, inserts changed, or any other check up, we're the leading fireplace and natural gas experts in Sudbury to ensure your fireplace is running properly. Regularly scheduled maintenance with us is highly recommended. Contact us today to learn more about coordinating an upkeep schedule with us.
When disaster strikes, we're here to help. Whether your emergency is with fireplaces, natural gas, or any other plumbing or HVAC issue, Mr. Pipes is there to solve your issues as soon as possible. Our 24/7 service ensures that you have help on the way at any time of the day.
Excellent Customer Service
Providing exceptional service is what we always strive for. When you hire someone to work on fireplaces, you want to ensure that you're hiring someone knowledgable, helpful, and careful when working with gas and heat.
Our friendly team has years of experience with fireplaces. Safety is our number one priority, and we ensure that we finish the job carefully and properly every time.
All of our repair and install jobs come with a 2 year warranty. We take pride in the work we do, and we're here to provide high quality, trustworthy services. If your equipment breaks, we'll come right back and fix it up for you. These protection plans are how we offer peace of mind to our customers.
Landlords Can Count on Mr. Pipes
When plumbing and heating issues arise in your rental properties, you'll want to ensure that you have a trustworthy company available for maintenance and emergencies, before the emergency happens. Give yourself peace of mind by counting on Mr. Pipes Plumbing and Heating to attend to any issues as soon as they occur.
Our professional team is ready to assist you and walk you through our options in order to best meet your needs, at a cost that makes sense for you. We're here to help keep your rental property's HVAC systems in top shape. Leave the maintenance work to the pros!
For over 50 years, we have served the Sudbury area for all of their HVAC system needs.
With three generations of the Lavallee family providing quality service to the area, it's easy to understand why the community trusts us with their HVAC systems. Currently run by Jason Lavallee, we're here to provide the same trustworthy service provided by his father and grandfather before him.
Those who have lived here for years know and trust us to take care of their Sudbury home and workplace. If you're new to the community, we're ready to become a friendly and familiar face that's always ready to provide excellent service. Give us a call today for a free consultation.