Ductless Air Conditioning in Sudbury
Mr. Pipes Plumbing and Heating is Sudbury's team of ductless air conditioning experts! Whether you need a new duct system, indoor unit or outdoor unit, or ac repair of any kind, our team has you covered.
Ductless Air Conditioning Service Near Me
Your search for ductless air conditioning service near you is over! We provide ductless solutions for homes and businesses throughout all of Sudbury. We offer free estimates and affordable pricing and financing options on ductless products. Give us a call today for your free estimate on any ductless air conditioning services today.
We specialize in all types of commercial and residential HVAC services in Sudbury. We've been trusted by the area for over 50 years to deliver high quality workmanship to homes and businesses.
We offer HVAC service such as air conditioning repair, heating service, indoor air quality service, installation, gas service, water heaters, cooling products, plumbing, furnaces, and more.
A working HVAC system is crucial to your home or business. Our technicians provide efficient cooling and heating service to keep your ductless air conditioners and general HVAC system in top shape.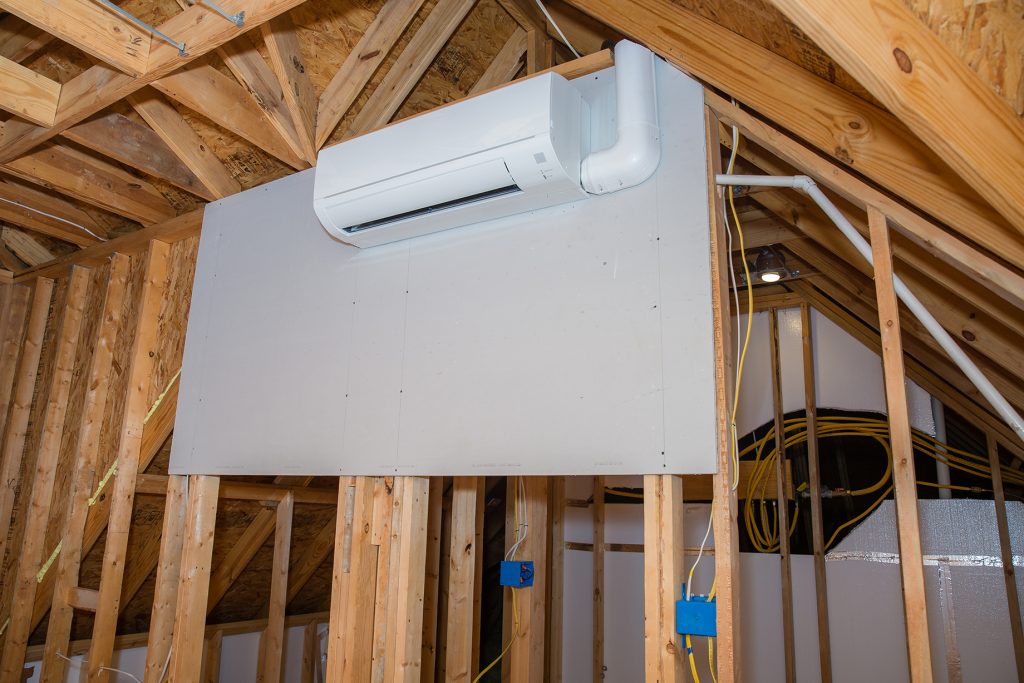 Ductless Air Conditioners Installation
If you need a new AC unit, we're here to take care of the ductwork in your house and bring efficient ventilation into your home. Our team is highly experienced in ductless air conditioner installation, and is trusted by the community to do the job safely and properly.
Ductless Air Conditioner Maintenance
Upkeep on your ductless central air unit is incredibly important. Upkeep can determine the main difference in performance between a well-functioning unit and a poorly maintained one. When you schedule regular check ups with us, we ensure that your system is functioning as it should and prevent future problems from occurring.
Ductless Air Conditioner Repairs
When your ductless heating and cooling systems need repairs, we're the right team for the job. Our technicians are ready to enter your house or workplace and provide a solution for all of your ductless AC problems. Contact us today for a free estimate!
Emergency Repair Services
When ductless air conditioning unit issues arise, they usually happen at the worst possible times. We offer 24/7 services so that your emergency air conditioning or HVAC situation is handled quickly and properly.
When indoor air quality is poor, problems arise. Poor air quality can result in sickness, broken systems, and more. Our team will inspect the quality of your air to ensure that everyone in your home or workplace is able to breathe properly.
We install air purification systems for providing outstanding comfort solutions to help you breathe easy in your indoor space. Air purification is a crucial part of any HVAC system, and we're here to ensure it's working as it should.
Cooling and Heating Service in Greater Sudbury Ontario
When it comes to heating and cooling equipment, we're expert technicians ready to take your call. We offer installations, upkeep, and repair work on your heating and cooling systems.
As seasons change in our area, it's important to have working central air and heating units all year round. We are the air conditioner and heating service experts ready to take on any furnace repair job. Keep our number handy for any heating issues that may arise.
Need a new ductless cooling or heating unit but don't have the budget right now? Ask us about our financing plans! We offer financing and rentals on new units so that you can improve your HVAC system now and pay later. We're also here to recommend affordable options within your price range in order to work with your budget.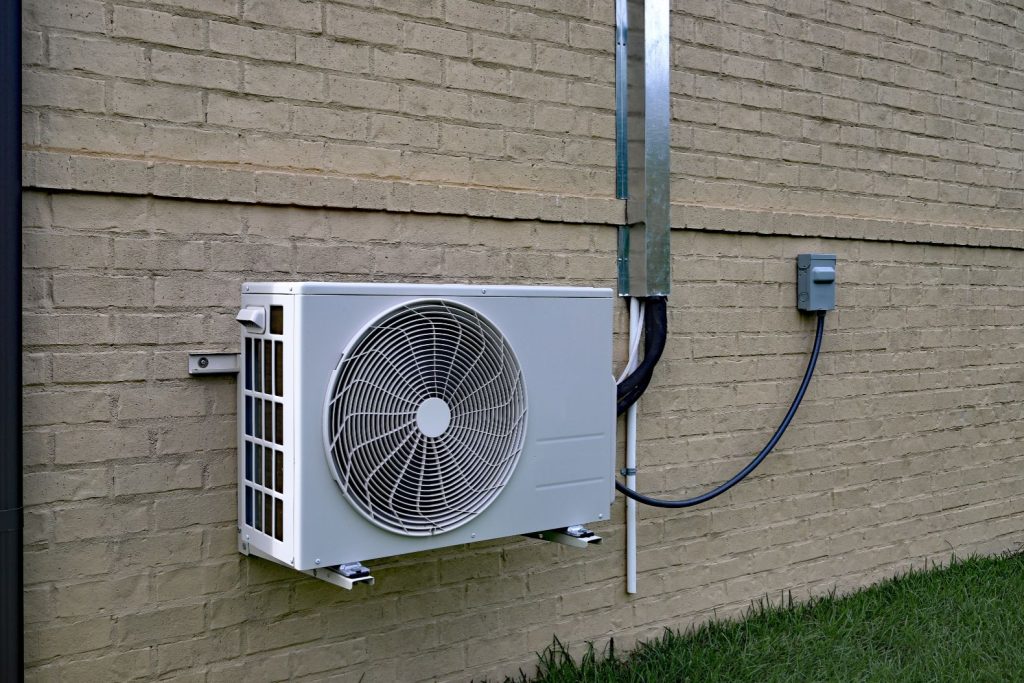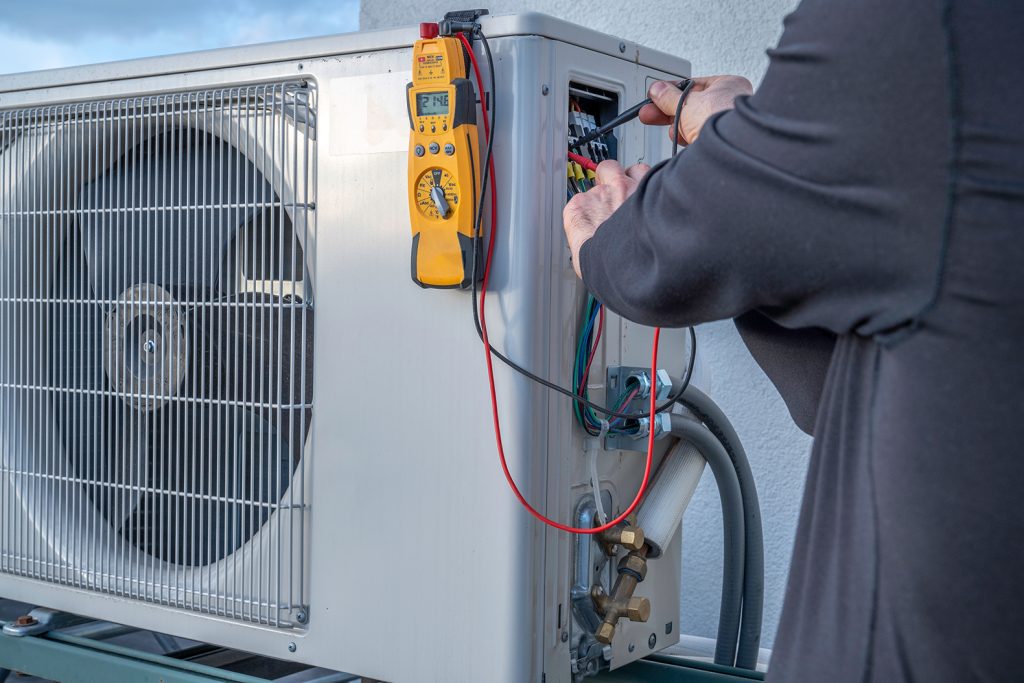 Properly maintaining your business' ductless air conditioners is incredibly important. A safe and healthy workplace requires functioning air conditioners in order to provide a comfortable environment with appropriate heating and cooling.
Many businesses in our area call us when they need to install new central air systems. We are also highly trusted to provide routine maintenance as part of our promise of ongoing support.
Your home's air conditioning system requires a lot of care, and it can be hard to know what to look out for in maintenance inspections. Our team of experts are happy to enter your home and provide a proper inspection of your current system. We're ready to install new equipment and provide regular maintenance in order to keep things running smoothly.
Excellent Customer Service
When you hire an HVAC technician, you want to ensure that you're hiring someone knowledgable, helpful, and careful when it comes to ductless AC unit issues. That team is Mr. Pipes.
Our friendly technicians have years of experience working on heating and air conditioning within the area. Safety is our number one priority, and we ensure that we finish the job carefully and properly every time.
We care about helping our customers improve their ductless HVAC systems, which is why we offer financing options, 2 year warranties, emergency services, and free consultations. We take pride in caring for our community's HVAC systems and offering service that you can trust.
Landlords Can Count on Mr. Pipes
When plumbing and heating issues arise in your rental properties, you'll want to ensure that you have a trustworthy company available for maintenance and emergencies, before the emergency happens. Give yourself peace of mind by counting on Mr. Pipes Plumbing and Heating to attend to any issues as soon as they occur.
Our professional team is ready to assist you and walk you through our options in order to best meet your needs, at a cost that makes sense for you. We're here to help keep your rental property's HVAC systems in top shape. Leave the maintenance work to the pros!
All of our repair jobs and new installations come with a 2 year warranty. We take pride in the work we do, and we're here to provide high quality, trustworthy services. If your unit breaks, we'll come right back and fix it up for you. These protection plans are how we offer peace of mind and excellent service to our customers.
Combined with our financing options, we want you to feel secure in the services we provide you. We won't stop until you're satisfied with the job. Whether you're dealing with an emergency or general maintenance, we're here to provide exceptional service at all times.
For over 50 years, our family business has served the Greater Sudbury area for all of their air conditioning and HVAC system needs.
With three generations of the Lavallee family providing quality service to the area, it's easy to understand why the community trusts us with their air conditioning, HVAC and plumbing needs. Currently run by Jason Lavallee, we're here to provide the same trustworthy HVAC services provided by his father and grandfather before him.
Those who have lived here for years know and trust us to take care of their Sudbury home and businesses. If you're new to the community, we're ready to become a friendly and familiar face that's always ready to provide the right solution. Give us a call today for a free consultation.