Mr. Pipes Plumbing, Heating & Air Conditioning
24/7 Plumbing, Heating, and Air Conditioning Service in Sudbury
For over 50 years we have been offering residential plumbing services to homeowners in Sudbury who have trusted us to enter their houses when they need an emergency plumber. Whether you have problems with your water supply, sewer main, toilet, shower, sink, or water heater, we're here to provide emergency plumbing repair service and bring peace of mind to your household.
When you're renovating your home, don't even think about doing DIY plumbing; give us a call instead. We are fully licensed plumbing contractors who know Greater Sudbury plumbing inside and out. We can carefully and properly install and repair all of your plumbing during your next renovation. Trust the experts to ensure your renovation doesn't end in disaster.
Your business' plumbing is in good hands when you work with us. We are skilled plumbers providing commercial services all over the Greater Sudbury area. Whether we're working on large commercial buildings, major construction firms, retail stores, small offices, multiple high-traffic areas, or anywhere else, we're the top pick for Greater Sudbury plumbing services.
Our team specializes in all kinds of commercial plumbing. From pipes to sewage pumps to clogs, to water heaters, and more. There's a reason why so many of our clients trust us to take care of their commercial plumbing installations, repairs, and maintenance.
Your search for emergency furnace repair near you is over! Mr. Pipes Plumbing and Heating offers 24-hour emergency service to attend to all of your emergency furnace repair needs. We provide exceptional service to the Greater Sudbury area, and we're here to take care of all of your heating needs.
We service all major makes and models of heating equipment including high-efficiency and mid-efficiency forced air furnaces. Preventative maintenance is crucial for these types of equipment, and we're the right experts for the job.
Furnace installation is only a call or text away when you contact Mr. Pipes. Our team of experts is here to install your furnace whenever you need it. Whether you have already purchased a furnace or would like to purchase one from us, our team is ready to help heat your home or business.
We offer affordable options to suit all budgets, as well as financing plans for times when you don't quite have the funds to pay just yet. For over 50 years, we've installed furnaces in the area. We're ready to get your new furnace up and running in no time.
Keep the heat running properly year-round! Our clients call us on a routine basis for furnace maintenance checkups. This ensures that everything is working as it should. And when it's not, we catch the problems early enough to start repair work immediately.
Unsure of how often you should give your heating and heat pumps a check up? We'd love to chat with you. We determine check ups based on the type of heating system, its size, location, and more.
Your search for hot water heater services near you is over! We're here to provide continuous hot water services to your home, all year round.
Homeowners and businesses in Greater Sudbury trust us to handle repairs, installation, and maintenance in a professional and expert manner.
We work on electric water heaters, gas/propane boilers, and more. When you need to replace your unit, our team is professional and knowledgable when it comes to installing any hot water tank.
Mr. Pipes has the knowledge and expertise required to safely install gas lines. Our team is fully licensed and highly experienced in working with gas. Natural gas work needs to be approached safely, and you can count on our team to approach each and every job with care.
Natural gas emergencies such as a gas leaks can take place at any time. As soon as you detect something is wrong, leave your house and give the experts a call. We offer 24-hour services to fix the problem as soon as possible. We also offer financing options for all budgets so that you can focus on staying safe now and worrying about paying later.
We specialize in all kinds of boilers and heating equipment. Whether we're working on your home or in a residential area, our team knows exactly how to repair, maintain, and install your boiler.
We offer boiler and heating services to both commercial and residential customers. Homeowners and businesses alike trust us to provide only the best possible service and quality workmanship when it comes to boilers and any other HVAC job.
When your air conditioner breaks down, there's no reason to suffer in the heat! Mr. Pipes is ready to get your AC unit working properly again in no time. Whether you're working in the heat, or trying to enjoy your time at home in hot weather, a working air conditioner is crucial to staying cool and avoiding heat stroke.
When heating and cooling issues arise, they usually happen at the worst possible times. We offer 24/7 services so that your emergency air conditioning or HVAC situation is handled quickly and properly.
Air Conditioning Installation
If your current air conditioner isn't cooling like it used to, it's time for a new AC unit. If you don't already have an air conditioner, we've got you covered! We're here to install new cooling systems that will keep your building cool, and prevent it from overheating.
Skip the DIY Air Conditioning Installation tutorial you found online. Our team of professionals are highly experienced in AC installation, and will have your new system running in no time. Say goodbye to a boiling hot house, cool air is waiting for you!
Air Conditioning Maintenance / Tune-Up
It's important to keep a close eye on your air conditioning and other parts of your home's HVAC system. Some aspects, such as checking for dust and inspecting filters, can be quickly done by yourself. With that said, it's best to leave your air conditioning maintenance and inspections to the experts.
Our customers trust us to provide preventative maintenance on a regular basis. We carefully inspect your home's HVAC system to ensure that everything is functioning as it should. With regular inspections, it's easy for us to detect any potential or hidden problems within your HVAC system. This can often mean the difference between a problem that we can repair early and a problem that's too late to solve.
Don't wait to have us check up on your AC and heating systems. We offer free estimates on all jobs. We're ready to provide top-quality service and maintenance.
Ductless Air Conditioning
Our team is highly experienced in ductless air conditioner installation, maintenance, and repairs, and is trusted by the community to do the job safely and properly.
When ductless air conditioning unit issues arise, they usually happen at the worst possible times. We offer 24/7 services so that your emergency air conditioning or HVAC situation is handled quickly and properly.
Over the years, we have installed countless gas fireplaces throughout Sudbury. Whether indoors or on your backyard patio, we install beautiful gas fireplaces to bring warmth and ambiance to your space.
When your fireplace needs repairing, our team is ready to bring the heat back to your home. Contact us today for a free estimate to have your fireplace serviced today. If your fireplace needs to be replaced, we'll take care of the installation process.
If you need your fireplace cleaned, inserts changed, or any other check up, we're the leading fireplace and natural gas experts in Sudbury to ensure your fireplace is running properly. Regularly scheduled maintenance with us is highly recommended. Contact us today to learn more about coordinating an upkeep schedule with us.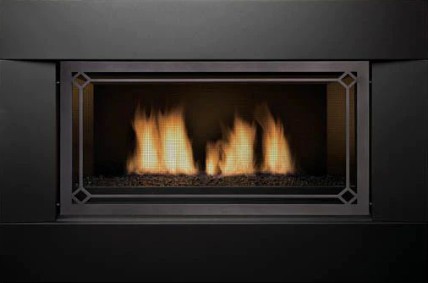 When Sudbury residents and businesses need emergency plumbing services, they give Mr. Pipes a call. We're available 24 hours a day to take care of emergency issues quickly after they happen. We offer helpful financing options so that you can have your emergency situation resolved immediately and worry about payment later. Don't hesitate to contact us as soon as an emergency takes place!
Emergency situations can occur in the day or at night. Whenever emergencies happen for you, our professionally trained plumbers are ready to provide emergency plumbing services to fix any plumbing problem that occurs.
Your search for emergency HVAC repair near you is over! Mr. Pipes Plumbing and Heating offers 24 hour emergency service to attend to all of your emergency HVAC repair needs. We provide exceptional service to the Greater Sudbury area, and we're here to take care of all of your HVAC needs.
Don't let a broken furnace or AC unit ruin your level of comfort in your house. Our 24 hour emergency furnace repair service is taken care of by our licensed technicians who will work tirelessly to get your furnace up and running again.
Contact us today for all of your emergency heating and cooling needs.
It all began 50 years ago when a young man named Lionel Gerard Lavallee moved from Blind River, Ontario to Sudbury to become a plumber with a passion to soon open his own plumbing company one day.
A few years later, Lavallee Plumbing and Heating was established, my grandfather's work ethic, pride and love for the trade was infectious which led my father to follow in his footsteps. They soon became known for quality, dependable and trustworthy business owners and tradesmen. Well known for his charisma and laugh, my father was often looked to for guidance and help by many fellow tradesmen and businesses owners in Greater Sudbury for his expertise and vast comprehension of all things plumbing, heating, air conditioning and mechanical.
Witnessing this as a young teen and the honor, confidence and sacrifice taken by my father to strive and surpass this customer's expectations guided me to love and find great pride in the plumbing, heating and air conditioning services we provided, leading me to also follow in his footsteps.
Throughout the years the Lavallee Plumbing and Heating name has been a premiere name in plumbers, plumbing and hvac in the city of Greater Sudbury. Our love, ambition and customer service has kept our clients calling for all their plumbing, heating and cooling needs, our vision for the future is to bring pride and an even higher standard in customer service back to the plumbing and heating trade and recreate the old school way of running a business. 
We treat everyone's homes as if they're our own and we believe in taking the time to get to know and build a relationship with all our clients and explain to them their options and cost saving tips to avoid problems in the future. We believe that when calling a service provider such as a plumber that you should feel comfortable and confident that you're in good hands.
No matter what form of piping I've seen it and done it. From the oil sands of northern Alberta to the gold mines in northern Ontario, Vale Smelter to Finlandia Retirement villa or to the sink in your basement washroom. No job is too big, and no job too small. All jobs are not complete until you, the customer, is 100% satisfied with the workmanship and products we've provided.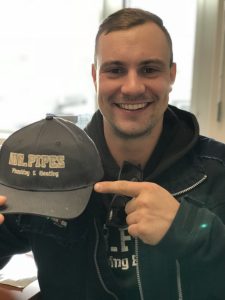 Rest easy knowing who you are calling, if you have any questions please do not hesitate give us a call or text. We're more than happy to help with any of your plumbing and heating issues.
We look forward to serving you. For all your plumbing in Sudbury, please call 705-822-2022
– Jason Lavallee
President, Mr. Pipes Plumbing, Heating & Air Conditioning of Sudbury
Great service! Gets the job done in a safe and efficient manner! Would highly recommend for future work.
Best company in town.
shirley servais
2020-11-16
When I called I was asked to send a text describing the problem, which I did . The next day I sent a follow up message to a ask if or when they could come. Again no response Will not recommend this company.
This is an excellent locally owned company and I highly recommend them. They are friendly, courteous and their workmanship shows pride in their work.