How do I know if my HVAC system needs repair or replacement?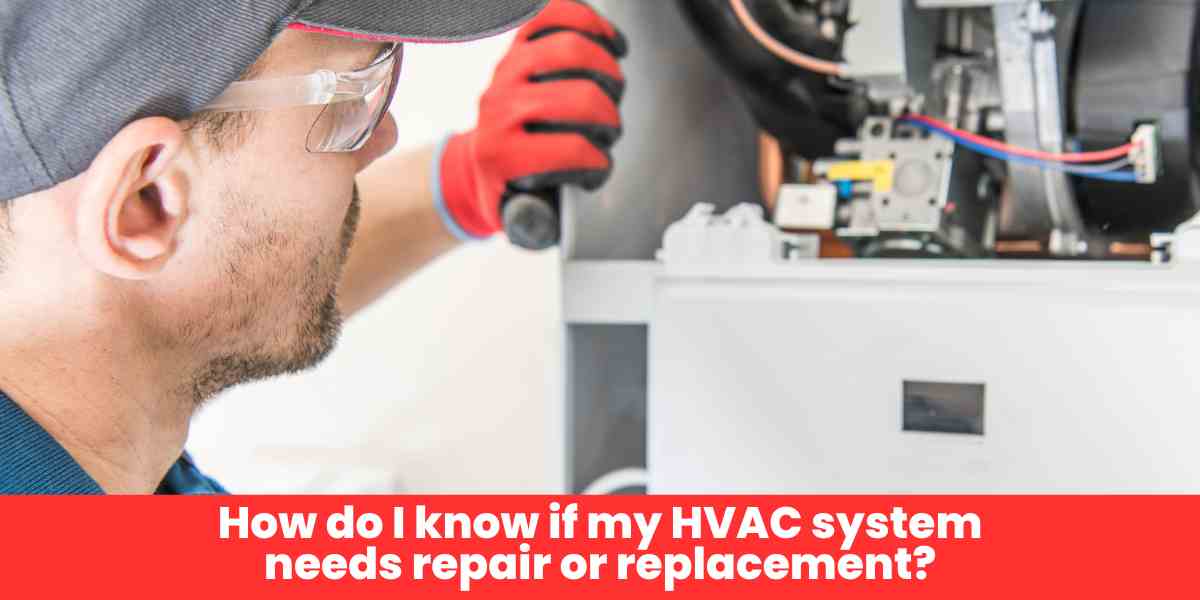 At Mr. Pipes, we know that keeping your home cool and comfortable is a top priority. That's why we're here to help you understand when it's time to repair or replace your air conditioning unit. In this article, we'll share the top 10 signs that your air conditioner may need attention, and provide guidance on how to make the best decision for your home and budget.
Warm Air Blowing The most obvious sign that your air conditioner needs repair is warm air blowing from your vents. If your air conditioner is blowing warm air, it may be low on refrigerant or have a compressor issue. Our licensed HVAC technicians can help diagnose and fix the problem.

Poor Airflow If you notice weak or inconsistent airflow from your vents, it may be time for a repair. Poor airflow can be caused by a clogged air filter or a malfunctioning fan.

Strange Noises Any unusual sounds, such as grinding or squealing, coming from your air conditioner could be an indication that a component is failing or a belt is loose. These issues should be addressed promptly to avoid more significant problems.

Foul Odors Foul smells coming from your air conditioner could be a sign of mold or mildew growth within the unit. This is a health hazard and should be addressed immediately.

High Humidity If your air conditioner is not properly removing moisture from the air, it can lead to higher humidity levels in your home. This can cause discomfort, and in extreme cases, mold growth.

Thermostat Issues If your thermostat is malfunctioning, it can cause your air conditioner to run longer than necessary, resulting in higher energy bills. A simple thermostat replacement can fix the problem.

Water Leaks Water leaks around your air conditioner unit can be caused by a clogged drain line, frozen evaporator coils, or a damaged condensate pump. A licensed technician can help diagnose and fix the issue.

Short Cycling Short cycling occurs when your air conditioner turns on and off frequently. This can be caused by a dirty air filter, low refrigerant levels, or a malfunctioning thermostat.

Higher Energy Bills If you notice a sudden increase in your energy bills, it may be time to have your air conditioner serviced. An HVAC technician can help identify any underlying issues that may be causing your air conditioner to work harder than necessary.

Age of the Unit If your air conditioner is more than 10-15 years old, it may be time to consider a replacement. Older units are less energy-efficient and more prone to breakdowns, resulting in higher maintenance costs over time.
If you notice any of the above signs, it's essential to have your air conditioner inspected by a licensed technician. At Mr. Pipes, we offer comprehensive air conditioning repair and replacement services to keep your home cool and comfortable. Contact us today to schedule a consultation and keep your home feeling its best.
bestdefence.org
Houston, Texas DWI / DUI attorneys.
carolbuckner.com
Wood fence company in Abilene.
www.basketball-goals.com/protabelsfirstteam.htm
Top quality portable basketball goals made for indoor commercial use. Our rugged portable goals are great for college, high school, and rec center gymnasiums.
massduilawyer.com
Massachusetts drunk driving defense lawyer - DUI attorney.
Cal them at Call 972.636.8112
Professional carpet cleaning in Dalllas Tx. Our Dallas Tx services are typically available the same day you call and include a Money Back Guarantee! Give us a call regarding our pet stain and pet odor removal services in Dallas Tx.
honestreporting.ca
HonestReporting Canada is an independent grass-roots organization promoting fairness and accuracy in Canadian media coverage of Israel and the Middle East. With the assistance of our over 45,000 members from coast to coast, HRC monitors the media, recognizes excellence and exposes inaccuracy and bias in Canadian reporting on the region.
maedgenaccidentattorneys.com
Ward Maedgen, a personal injury lawyer in Dallas TX, is a former Assistant District Attorney and has been voted a Dallas best lawyer award winner by D Magazine and a Texas Super Lawyer. He will fight for your rights on a contingency basis, and there will be no legal fees unless he collects. If you are in need of a personal injury attorney in Dallas or the surrounding area, contact The Law Office of B. Ward Maedgen, P.C. 14135 Midway Road, Suite 250, Dallas, TX 75001 (214) 651-4288.
Call them at 817-448-7919
So you're thinking about a remodeling, home improvement or construction project? Choosing the right contractor is one of the most important decisions you will make. Whether you want to remodel a bathroom or kitchen, or you want to add value to your home with an outdoor kitchen or cabana -- Morrell Construction offers the experience needed to complete your project on time and within your budget.
Rock and Roll Hall of Fame
The Rock and Roll Hall of Fame and Museum, located in Cleveland, OH, welcomes you to RockHall.com.
In Home Health Agency
Affordable in home care Dallas TX since 2004. Licensed companion, elderly, senior home health agency. Zero state complaints & always BBB A+. Recognized by Alzheimers Association and trusted by 2,500+ DFW families. Local family owned and operated.