Is plumbing repair covered by homeowners insurance?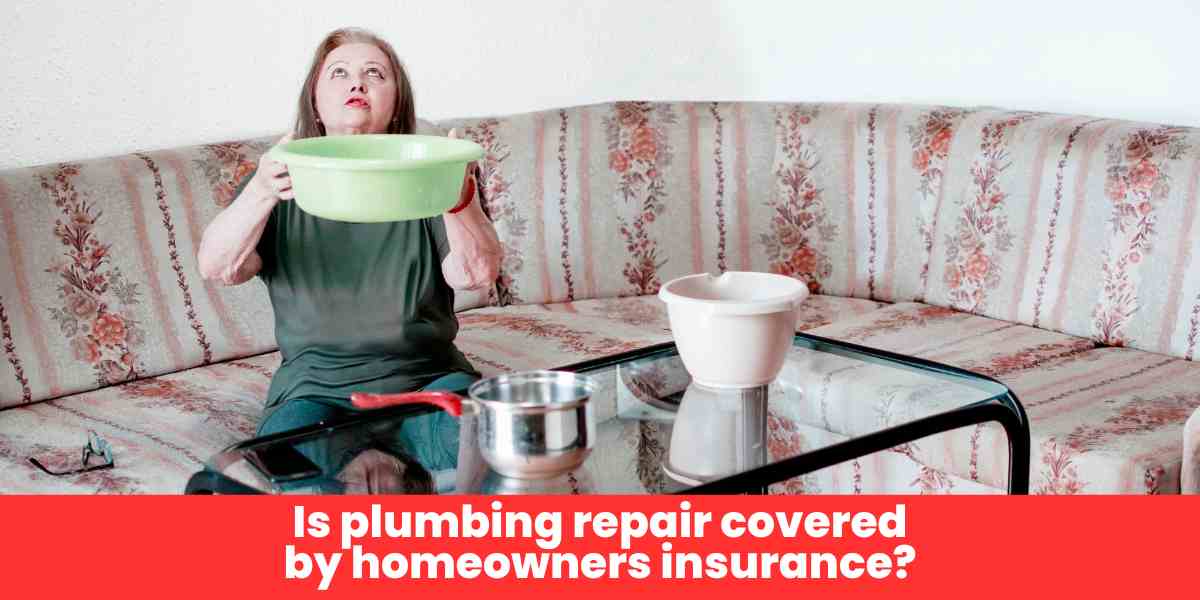 We understand that finding the right information about whether or not your homeowner's insurance covers plumbing can be a challenging task. With the abundance of information on the internet, it can be difficult to determine which source to trust. That's why we're here to provide you with a comprehensive and informative article that will help you navigate this topic with ease.
At Mr. Pipes, we know that plumbing issues can cause a great deal of stress and anxiety for homeowners. That's why it's important to understand what is and isn't covered by your homeowner's insurance policy. In this article, we will explore the details of what homeowner's insurance covers when it comes to plumbing and what it doesn't.
What Does Homeowner's Insurance Cover When it Comes to Plumbing?
Homeowners' insurance policies typically cover sudden and accidental water damage caused by burst pipes or other plumbing issues. This includes damage to the structure of your home, as well as personal property that has been damaged due to the plumbing issue. In some cases, your policy may also cover the cost of repairs to the plumbing system itself, but this will depend on the specifics of your policy.
It's important to note that most homeowners' insurance policies do not cover damage caused by wear and tear or lack of maintenance. For example, if a leaky pipe goes unnoticed for an extended period of time and causes damage to your home, your insurance policy may not cover the cost of repairs. Additionally, some policies may not cover damage caused by flooding or sewer backups, so it's important to review your policy to understand what is and isn't covered.
What Should You Do If You Have a Plumbing Issue?
If you experience a plumbing issue in your home, the first step is to turn off the water supply to prevent further damage. Then, contact a licensed plumber to assess the situation and provide a repair estimate. If the damage is covered by your homeowner's insurance policy, you can then file a claim to have the repairs covered.
It's important to document the damage and keep detailed records of all expenses related to the repair process. This will help ensure that you receive the full amount of coverage that you are entitled to under your policy.
In addition to having the right insurance coverage, it's also important to take preventative measures to avoid plumbing issues in the first place. This includes regular maintenance of your plumbing system, such as checking for leaks and clogs, as well as insulating pipes to prevent freezing in colder weather.
Homeowner's insurance policies typically cover sudden and accidental water damage caused by plumbing issues, but may not cover damage caused by wear and tear or lack of maintenance. If you experience a plumbing issue, it's important to turn off the water supply, contact a licensed plumber, and document all expenses related to the repair process. Taking preventative measures to maintain your plumbing system can also help avoid costly repairs in the future.
We hope that this article has provided you with valuable information about homeowner's insurance coverage for plumbing issues. If you have any questions or would like to learn more about our plumbing services, please don't hesitate to contact us.
acclaim.org
Home health care agency in Houston.
www.jvincentconcrete.com
J. Vincent Inc has been providing contractors and homewners in suburban Philadelphia with outstanding quality and service for over 20 years. We've built a reputation for superb workmanship performed by skilled craftsmen.
Data Mining India
edatashop.com is the web face of CyberData India, established in 1996 at New Delhi, India. Offering Data Entry Services, Data Conversion Services, India Data Entry Services, Data Processing Services, Microfiche Digitization, Web Mining at low costs and optimal quality.
keepstudentssafe.com
School cleaning including disinfection cleaning in Dallas Fort Worth.
guitarjunky.ca
Guitar fan site in Toronto.
nipissingmanor.ca
Corbeil Ontario retirement home.
kwgcnt.org
Construction cleaning in the Dallas Metroplex.
larrylindseyinc.com
ASEA Network Marketing.
thewaterguysnorth.com
As an authorized dealer with Viqua, Novo, Goulds, Grundfos, Duro and Berkeley, we are able to provide the best products and service in Sudbury and the area. There are no water needs that we cannot meet.
How to Sell Products Online
Learn how to sell your product online. Get tools, tips, articles, and advice on how to get your product out to your customers.
a1legalservices.com
Criminal lawyer in Toronto.
Personal Injury Attorney Dallas
Bristol and Dubiel LLP is a full-service personal injury law firm in Dallas, TX that provides skilled legal representation for those who have been seriously injured by the negligence or recklessness of others. Our experienced, aggressive and knowledgeable injury lawyers are licensed to practice in both Texas and Oklahoma, and are available to take serious cases throughout both states.
tix.ca
Ticket vending solutions.
www.dtgprinterparts.com
12 years of DTG experience in California and counting. Carriers of DuPont bulk ink, Firebird Pretreatment, support and repair. Image Armor Ink, Creek Manufacturing, Fulfilment services available.
www.dentistforu.com
From oral and maxillofacial surgery to smile design and cosmetic dentistry and Invisalign, we have the capabilities to provide nearly any dental treatment you could need. That means you can see your favorite provider for all your needs instead of starting over with someone new for every need your family might have.Affordable dentist in Plano, Texas.
mypcn.ca
Senior elder care services in New York.
Brake Repair - Brakes Dallas, TX
DallasBrakes.com: Stop On A Dime is a MOBILE Dallas brake service. We come to your home, school or office day or night. Convenient Dallas brake repair at competitive pricing performed by expert mechanics.
K and T Porta John
Rental of Portable Toilets and Flush toilets for construction sites, weddings, parties and large events. Septic cleaning services. North Bay.
glencocarpet.com
Carpet and hardwood flooring solutions in Hurst Texas.
www.divorceattorneydallas.pro
A Family Law Attorney That Is On Your Side: We work to handle and properly represent you, and have over 25 years of legal experience that can help you attain the goals you rightly deserve.